Our Children's Ministry
For children 18 months old through 5th grade, BCC Kids offers weekly classes during Sunday worship as well as special events throughout the year. Our goal is always to provide a safe and fun environment for kids to learn about the Lord and make healthy friendships.
Sunday Worship
KIDS WORSHIP ~ 10:15 AM Check-In
During Sunday worship, all children age 18 months through 5th grade are invited to our BCC Kids worship program, located in the children's wing. Kids discover God's word, pray, and apply Biblical wisdom to their everyday lives. So that your child does not miss any of our Sunday morning program, please bring your child by the children's wing check-in desk by 10:15 am. We follow best practices in secure check-in and supervision. For security reasons, parents are asked to pick up each child by presenting their child's name tag in their child's individual classroom after the worship service has ended.
All classes are in Children's Wing.
Toddlers (18 mos-2.5 yrs): 1st floor
Pre-Kindergarten (toilet-trained children ages 2.5-5 yrs): 2nd floor
Kindergarten-2nd Grade: 2nd floor
Grades 3rd-5th: 2nd floor
Parent-Supervised Family Room
Any parents with children of any age are invited to use our family room, located across the hall from our sanctuary. With the service's audio piped in, and with a view into the sanctuary, the room is equipped with toys, a changing table, and cozy chairs, so you can comfortably enjoy Sunday worship with your little ones.
BCC KIDS VOLUNTEERS
We rely on our dedicated volunteers to help BCC Kids run smoothly each Sunday. Our adult volunteers (age 18+) are pre-screened and trained in best practices. We also enjoy help from our sixth graders, who serve as junior volunteers throughout the year. If you are interested in becoming a BCC Kids' ministry volunteer, and you are 18 years or older, we ask you to fill out the form below. If your child is a sixth grader, we hope they will consider serving with us as a junior volunteer for up to two weeks per month. For more information about our junior volunteer program, please email children's ministry director Cassie Saquing.
Apply to be a BCC Kids Volunteer
Must be 18 years or older to apply.
Special Events Year-Round
In addition to our weekly children's program during Sunday worship, we offer special events and activities throughout the year for all children aged 18 months through 5th grade. We partner with families to inspire every child to discover and grow in their lives with God, in a safe and fun environment.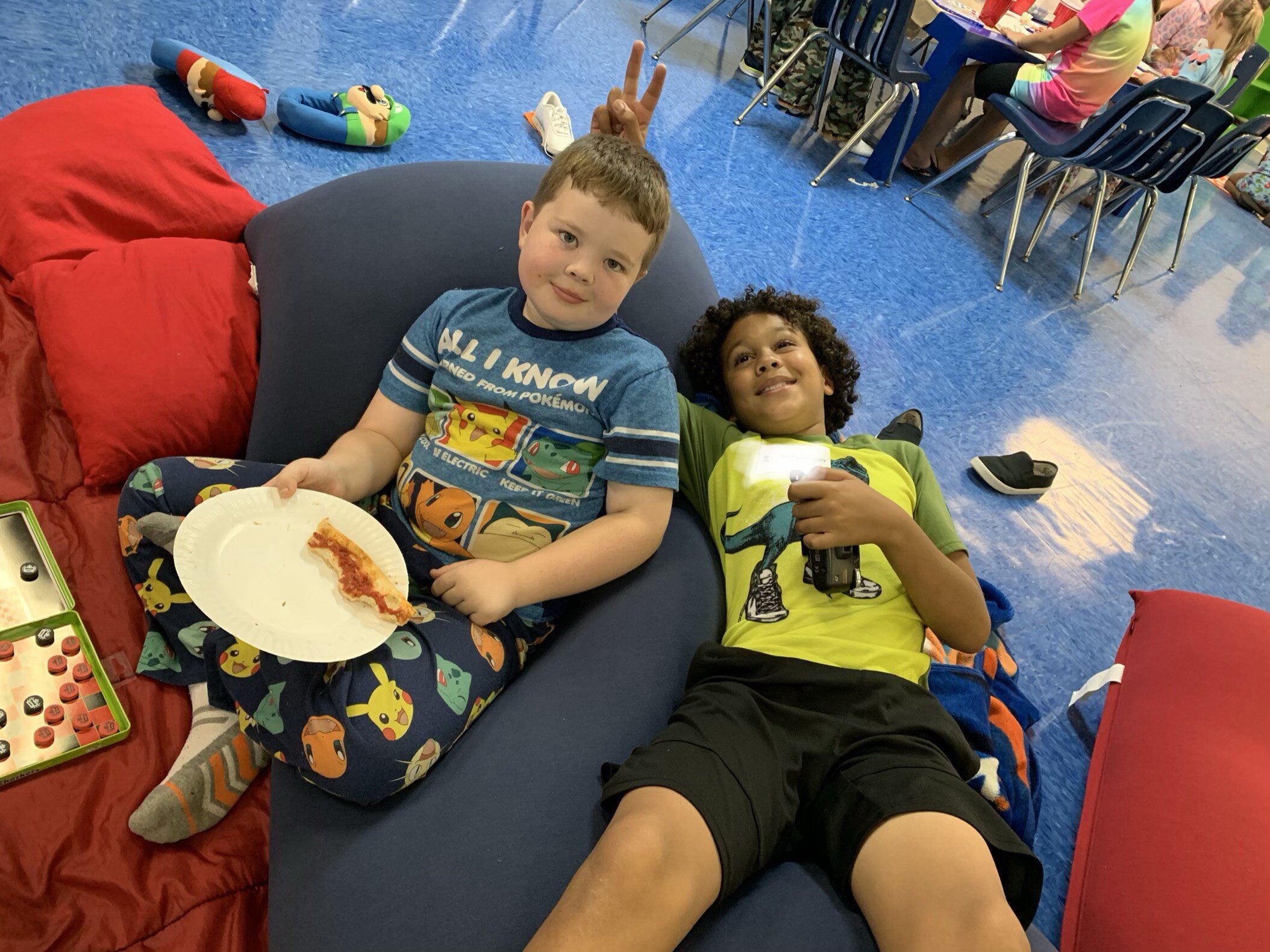 Check our calendar for upcoming family events.